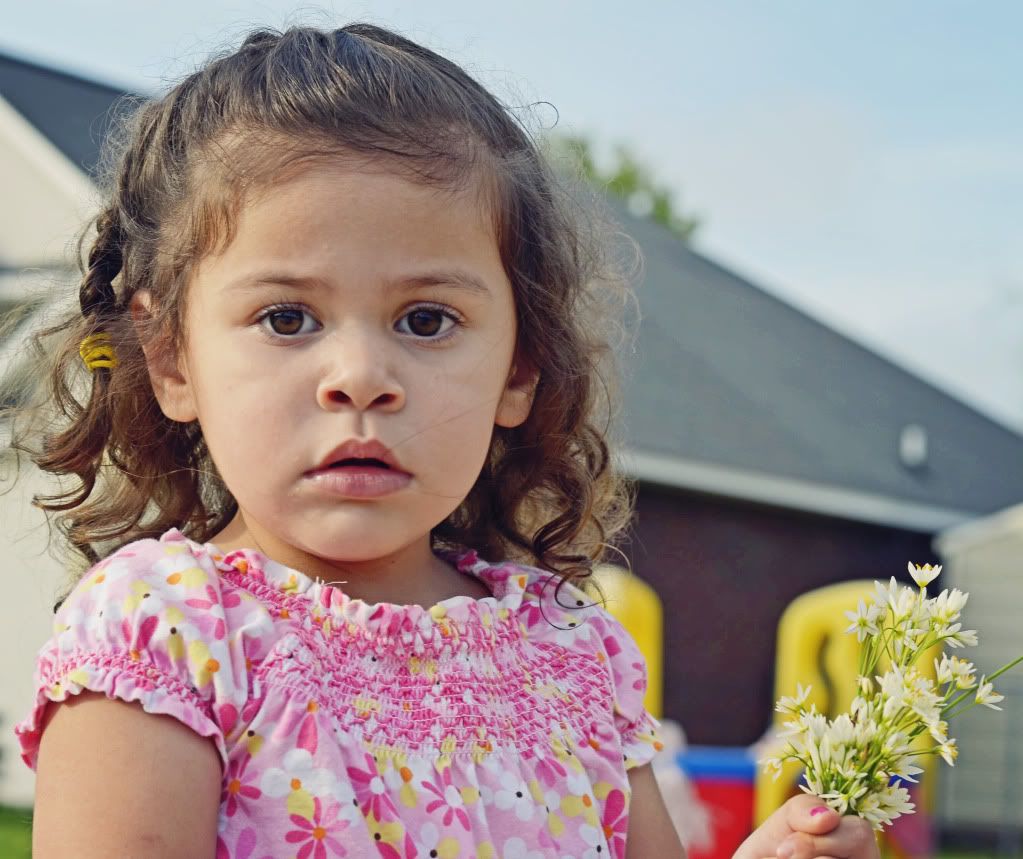 Oh, Madelyn. She's my sweetie pie.
Or as she calls me (and everyone to include the cat & dog) "cuuuu-tee".
She is my cuuuu-tee.
Speaking in full sentences.
Picking flowers for hours.
Animal lover.
Sister sidekick.
My middle one.
Always the one with a huge heart.
A heart that is as easily broken as it is full of love.
I? Love her. With every ounce of my being.