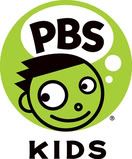 There are few children shows that I actually like to watch with Isabella and Madelyn. One of my favorites that I sit down with the girls to watch?
Curious George
.
The show is a quieter show than others that are on television and both of my girls love George. I think one reason why I love Curious George so much is that he was around when I was a little girl. There is something about my girls watching a show that reminds me of my childhood that makes me happy.
Curious George's
new season will premiere on September 5th (that's this coming Monday) through September 7th on your local PBS station. The new episodes include:
Auctioneer George/Sock Monkey Opera
Hamster Cam/The Great Monkey Detective
George and the Giant Thumb/Shutter Monkey
All three of the new episodes will focus on the arts. I'm planning on incorporating different arts related activities with Isabella and Madelyn next week to show them that the arts are a lot of fun to both learn and try out for themselves. I know that they will both love doing the activities after we watch an episode!
Remember to set that DVR, check your local listings and watch the newest Curious George episodes on Monday morning!
Want to keep up to date with all of
PBS KIDS
happenings? Follow
PBS KIDS on Twitter
and/or
"Like" PBS KIDS on Facebook
!
I was sent a DVD containing the three episodes of Curious George listed above to facilitate my review. No other compensation was given and all opinions above are my own.