Leo is one of the hardest people to buy for when a gift giving opportunity arises. The guy has so many neat things that I have begun to run out of creative ideas. Until now. He
loves
grilling out and it hit me--why not look around at some great
BBQ sets
? That is a win-win situation for us all. He can have fun with an awesome manly BBQ set and then the girls and I can eat his delicious masterpieces!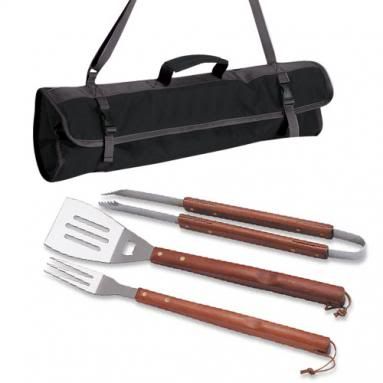 I know that if you were to ask Leo if I was easy to buy for or difficult, he would choose difficult--there is no doubt about it. I have to argue with that as there are lots of things on my wish list. To go along with Leo's outdoor BBQ set theme I wouldn't mind him searching for
picnic baskets
for myself.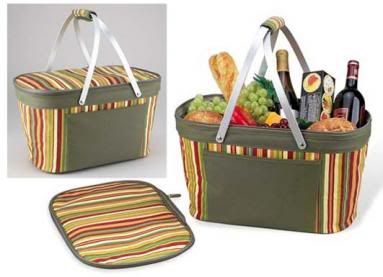 I have told him for so long that I think having a picnic basket to take on a date with just the two of us would be so romantic and fun. There are so many gorgeous places where we live that I think to myself having a picnic basket would be awesome. We could put in some fresh fruits, a bottle of nice wine...relaxing and a great way for us to just hang out with the two of us.
Then I start thinking that maybe we should browse around and look at the different
picnic backpacks
would be a better solution for our family. As nice as a romantic picnic for two sounds, right now I don't see that in our future--especially with our newest member of the family due in early May! I better start browsing and searching for our perfect family picnic backpack--and I'm sure the girls would get a total kick out of it.
I was compensated for this post and all opinions are 100% mine.